ICE gets colder by detaining girl with cerebral palsy awaiting surgery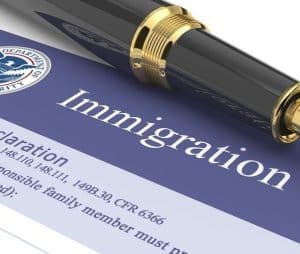 How far is too far when it comes to Immigration and Customs Enforcement (ICE) rounding up undocumented immigrants? That point likely varies from person to person, but to the mother of 10-year-old Rosamaria Hernandez, who has cerebral palsy, it's chillingly clear: it's the moment when ICE agents stopped them at a Border Patrol checkpoint east of Laredo, Texas while rushing to a hospital for emergency gall bladder surgery. According to Time, the agents "escorted" Rosamaria to a hospital in Corpus Christi for her operation. After being medically cleared, the girl was taken to a federal facility for processing refugees in San Antonio and processed. Needless to say, both Rosamaria and her mother, Felipa de la Cruz, are terrified, and Rosamaria faces deportation. Their attorney, Alex Galvez, told Time, "She said, 'Don't worry. We're going to see each other soon. Everything's going to fine. Hang in there.' She was trying to make her smile," Galvez recalled. "Her daughter said, 'Mom, where are you? I miss you. Why aren't you here? And they start crying." Galvez says it's the first time Rosamaria will be separated from her mother, who brought her into the US illegally. Her parents have been living here for more than ten years and have no criminal history, according to Galvez.
It's cases like these that make you wonder if ICE's heart is colder than a stone, even than absolute zero. Galvez says as soon as Rosamaria is released from the facility in San Antonio, she will face deportation. Deporting a little girl with cerebral palsy who needed emergency gall bladder surgery? I don't know if ICE can get any colder than that. All we can do is hope that Congress will do something soon to help Rosamaria and other families like hers gain a path to citizenship. The Trump administration killing DACA was cold; but ICE taking a disabled girl into custody on her way to surgery is coldest of all.