ACLU and The Leadership Conference Praise Senate Passage of FIRST STEP Act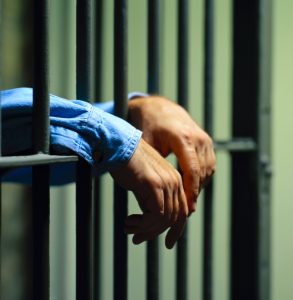 The Senate has passed a revised version of the FIRST STEP Act by a margin of 87-12. It is expected to pass quickly in the House of Representatives in the coming days.
Jesselyn McCurdy, deputy director of the Washington Legislative Office at the American Civil Liberties Union, had the following reaction:
"The FIRST STEP Act is by no means perfect. But we are in the midst of a mass incarceration crisis, and the time to act is now."
"We applaud the bipartisan group of senators who were willing to listen to advocates and include important sentencing reforms that will grant thousands of currently incarcerated people a second chance."
"People's lives are at stake. We're delighted to see common sense prevail and the FIRST STEP Act move closer to the finish line."
Vanita Gupta, president and CEO of the The Leadership Conference on Civil and Human Rights, had the following response:
"The Senate's bipartisan vote to pass the FIRST STEP Act is an important, but modest step forward for justice and human dignity. But it is not the end of our fight. This bipartisan bill offers some important improvements to the current federal system, but it falls short of providing the meaningful change that is required, as we explained in a letter to the Senate. More work will be needed as we push for transformational change that will end mass incarceration in America."
"We applaud our coalition members for their tireless work to ensure that the final bill included the vital sentencing provisions that improved the bill, Senators Durbin, Booker, Harris, Lee, and Grassley for their leadership, and the many formerly incarcerated allies and advocates who remind us that this work has real-world impact."
More information about the ACLU's position on the FIRST STEP Act can be found here:
https://www.aclu.org/blog/smart-justice/mass-incarceration/how-first-step-act-moves-criminal-justice-reform-forward